The official opening 30 April 1979: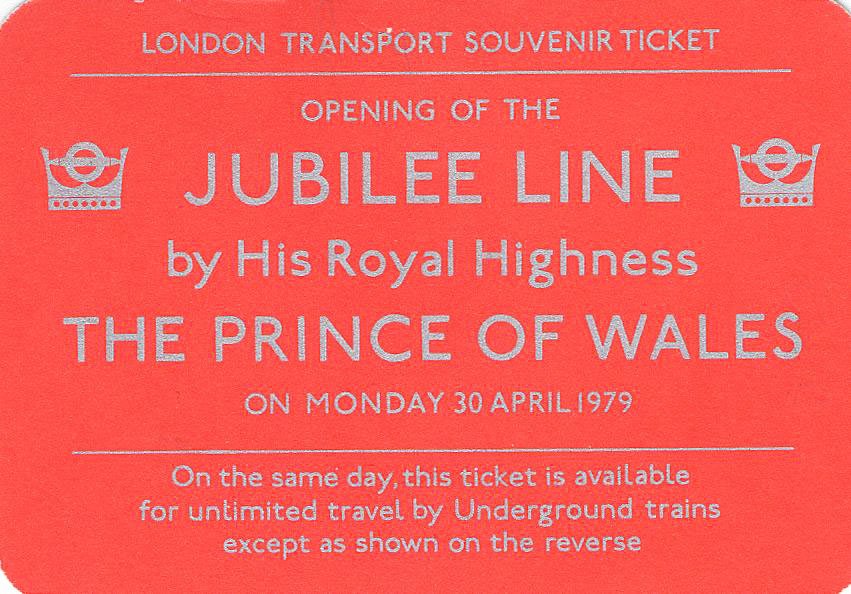 VIP ticket for the opening occasion! Source: Twitter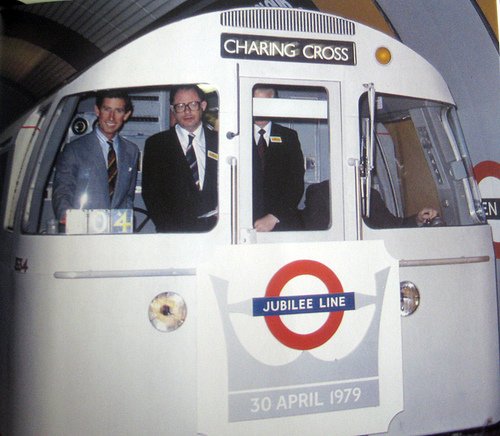 Prince Charles opens the Jubilee Line 30 April 1979. Source: Twitter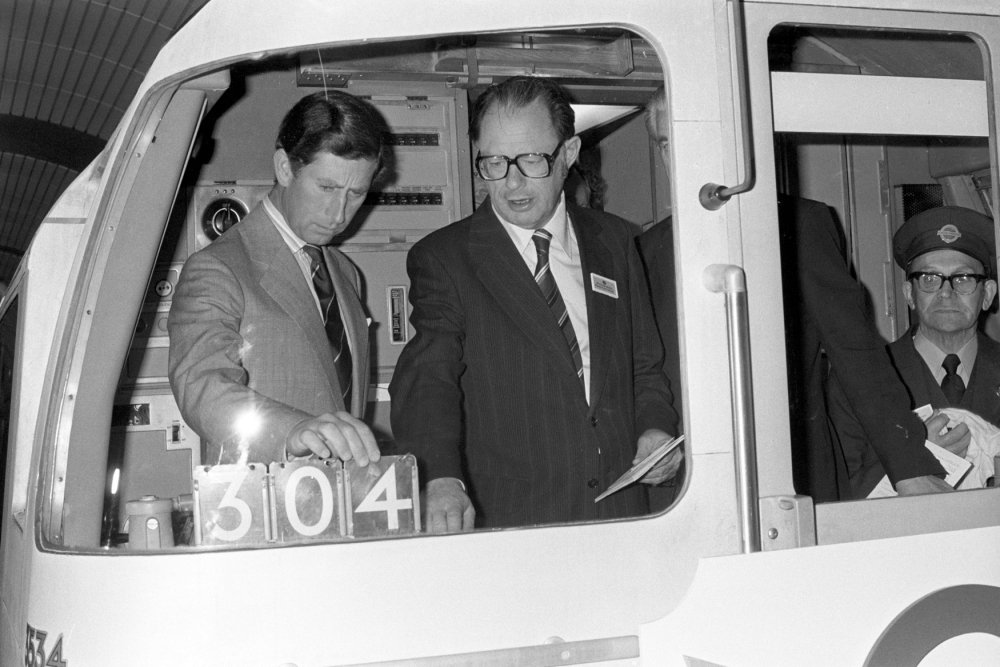 Another view of the Prince at the official opening, 1979. Source: Twitter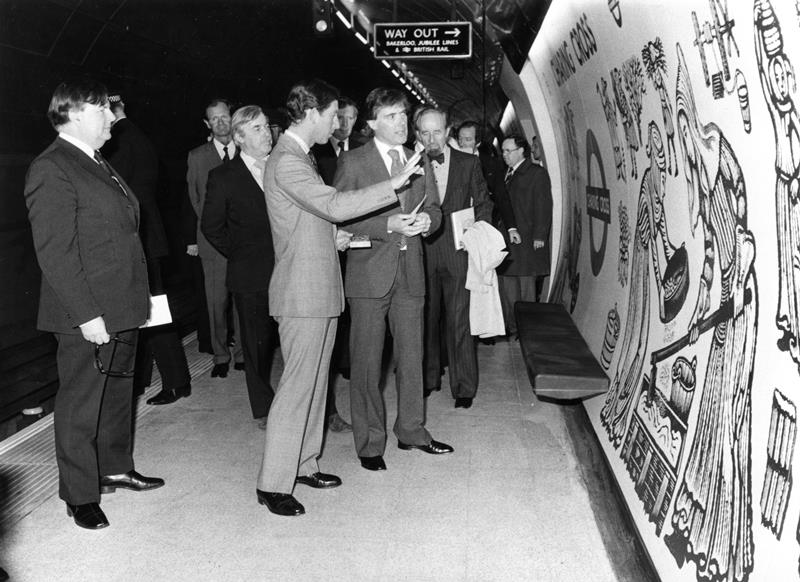 Looking around the stations at Charing Cross. Source: Twitter
This video shows considerable footage of the Royal opening in 30th April 1979. As the film details, the Jubilee Line opened to the public on 1st May 1979.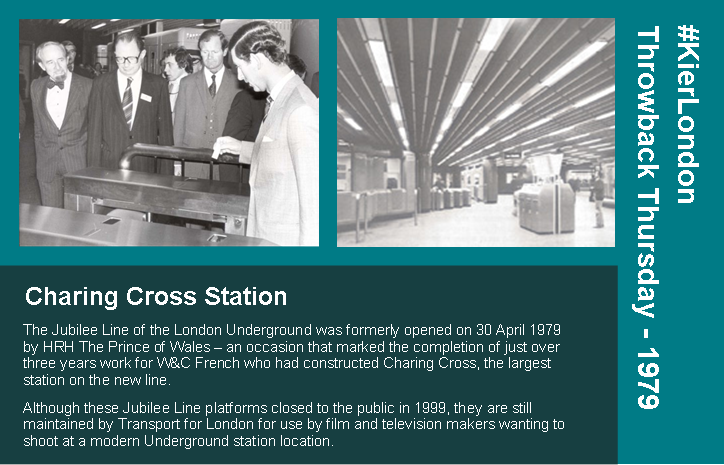 Commemorative pictures of the opening at Charing Cross. Source: Twitter
Commemorative book for the Royal Opening. (A Google search produced this picture, but the Flickr page does not appear to exist.)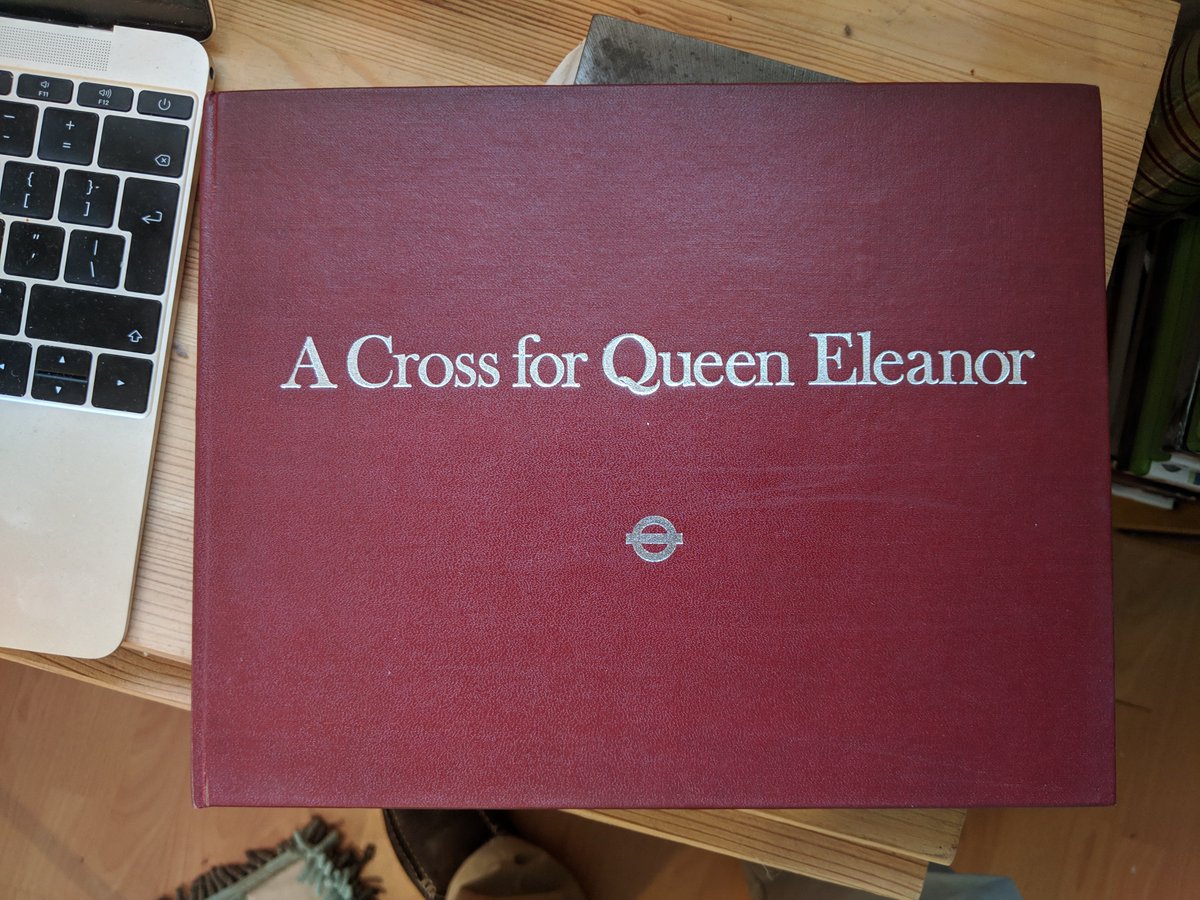 Another commemorative booklet to celebrate the opening of the Jubilee Line 1979. Source: Twitter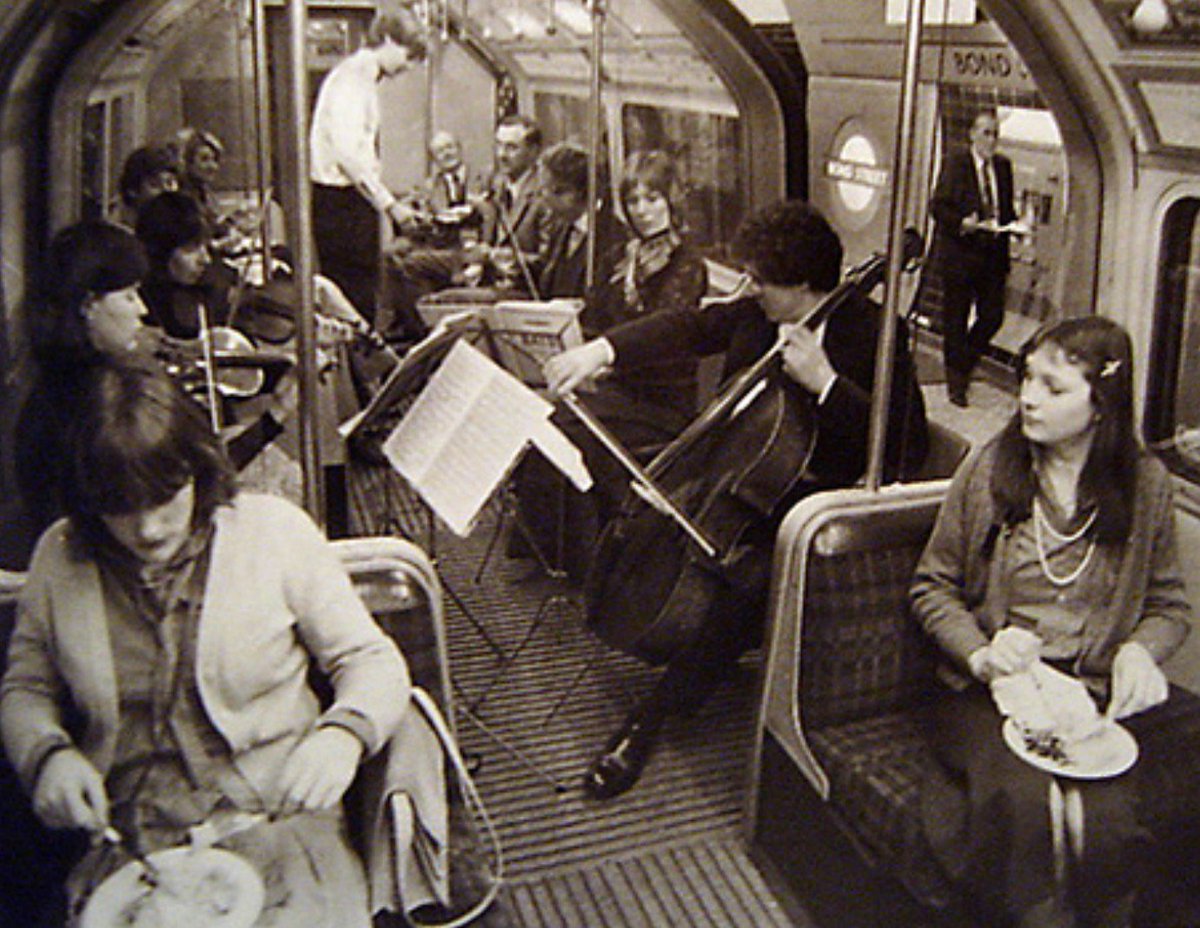 On the first day of public services 1st May 1979, celebrations included an orchestra and free meals on the trains! Source: Twitter
Jubilee Line poster 1979. Love how they switched Queensbury and Canons Park around! (Actually depends how one looks at the picture….) Source: Reddit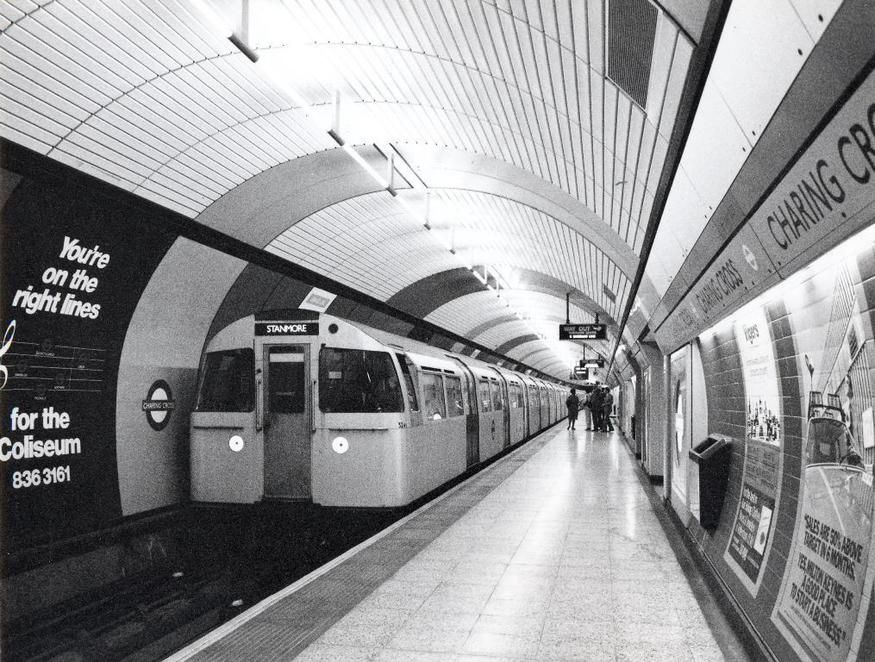 Early view of 1972 stock at Charing Cross station. Source: Twitter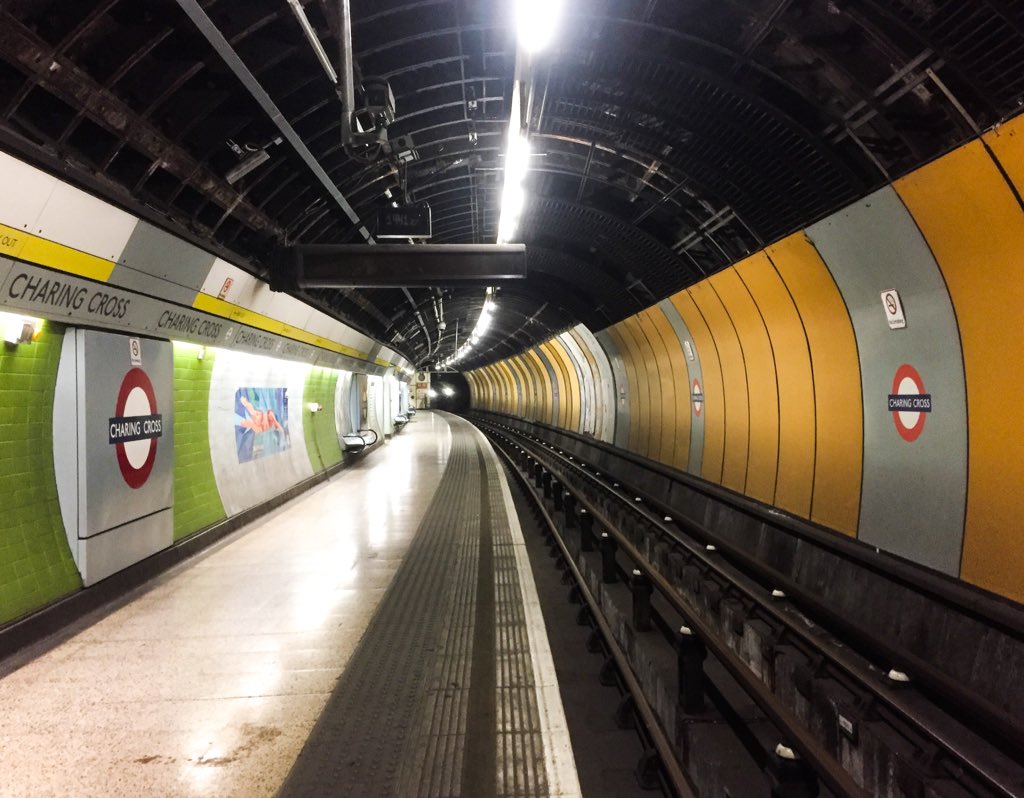 Charing Cross – the original 1979 terminus – showing the line's quite colourful look. Source: Twitter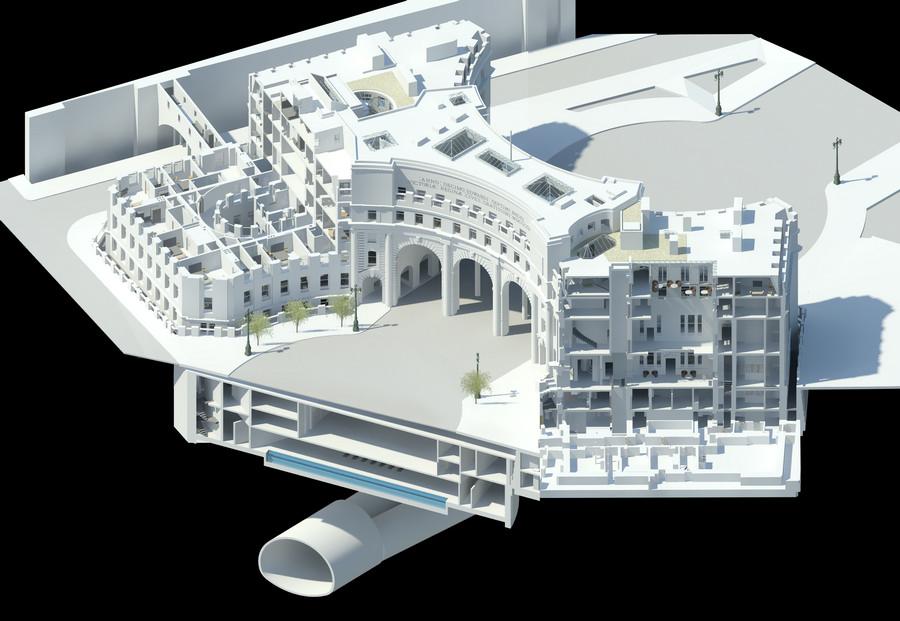 An interesting picture showing the old Jubilee Line tunnels just before Charing Cross. These run under The Mall and the Admiralty Arch! Source: Twitter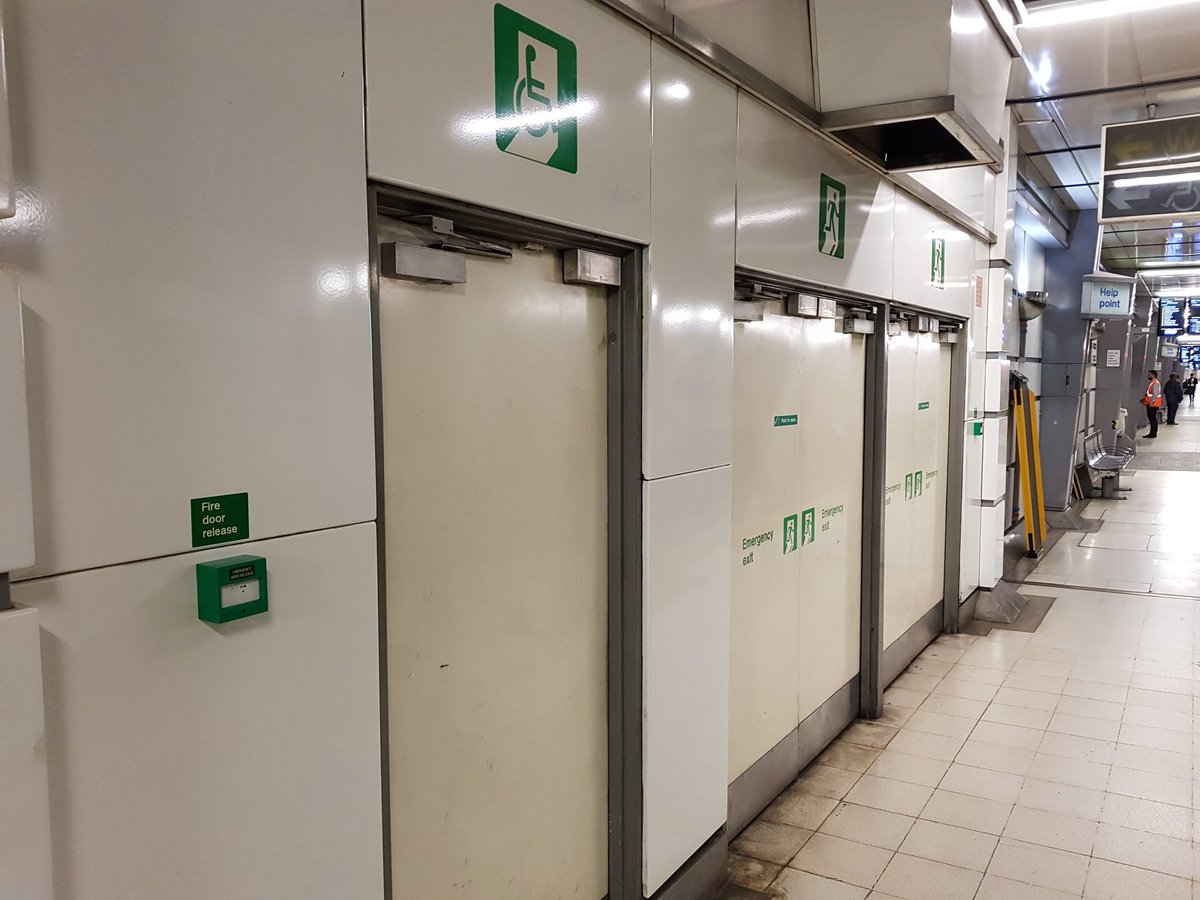 These are alleged to be doors leading to passageways for the abortive Jubilee Line station at City Thameslink. Source: Twitter
What happened to the original 1983 Jubilee Line trains? Most were scrapped, one or two can be found elsewhere – there's one at a government testing facility in Derbyshire. London has two on full view and these can be found at Shoreditch right next to the East London Line! (See my earlier picture.)
Abandoned Jubilee Line train at Harpur Hill in Derbyshire. Source: Pinterest. Urbex post on the train here. A good video of it here.
In 1993 the Jubilee Line extension to Stratford got underway. The first part of that opened in May 1999 thus 2019 is the twentieth anniversary of this. However its a whole new subject – mainly because of the different designs and the enormous cavernous stations that were built – thus we wrap this feature up with two posters of the time heralding the extension.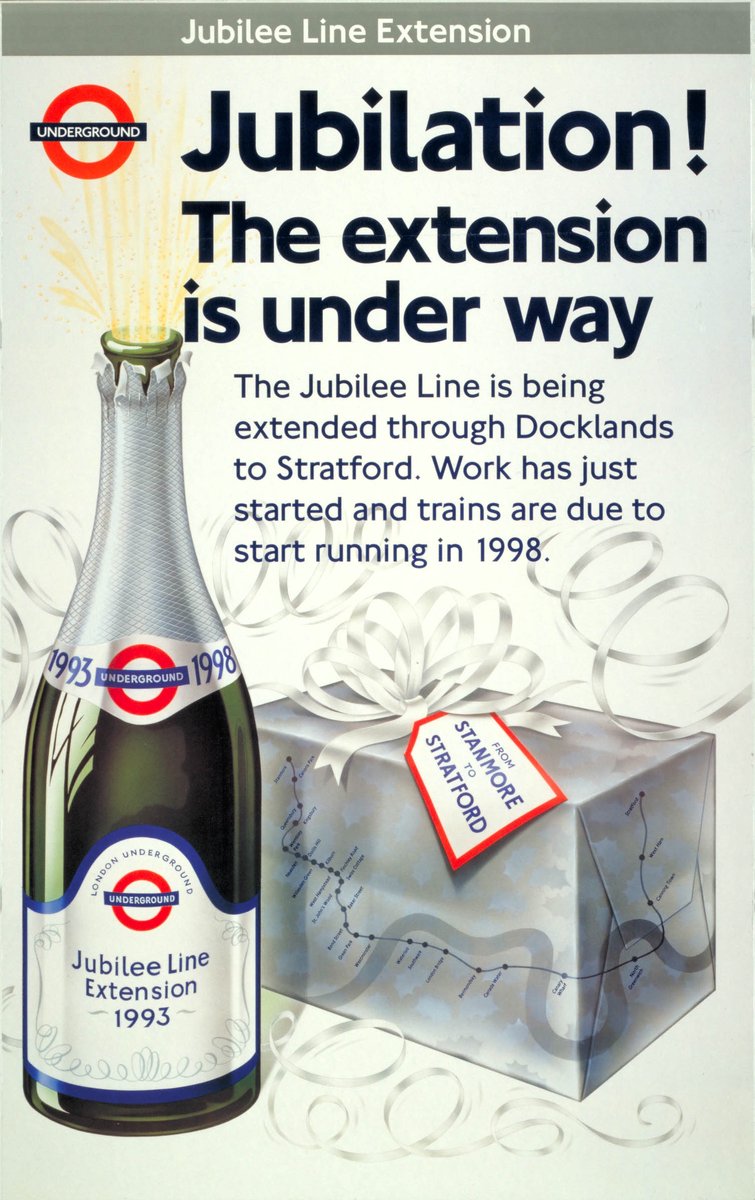 The extension is underway poster from 1993. Source: Twitter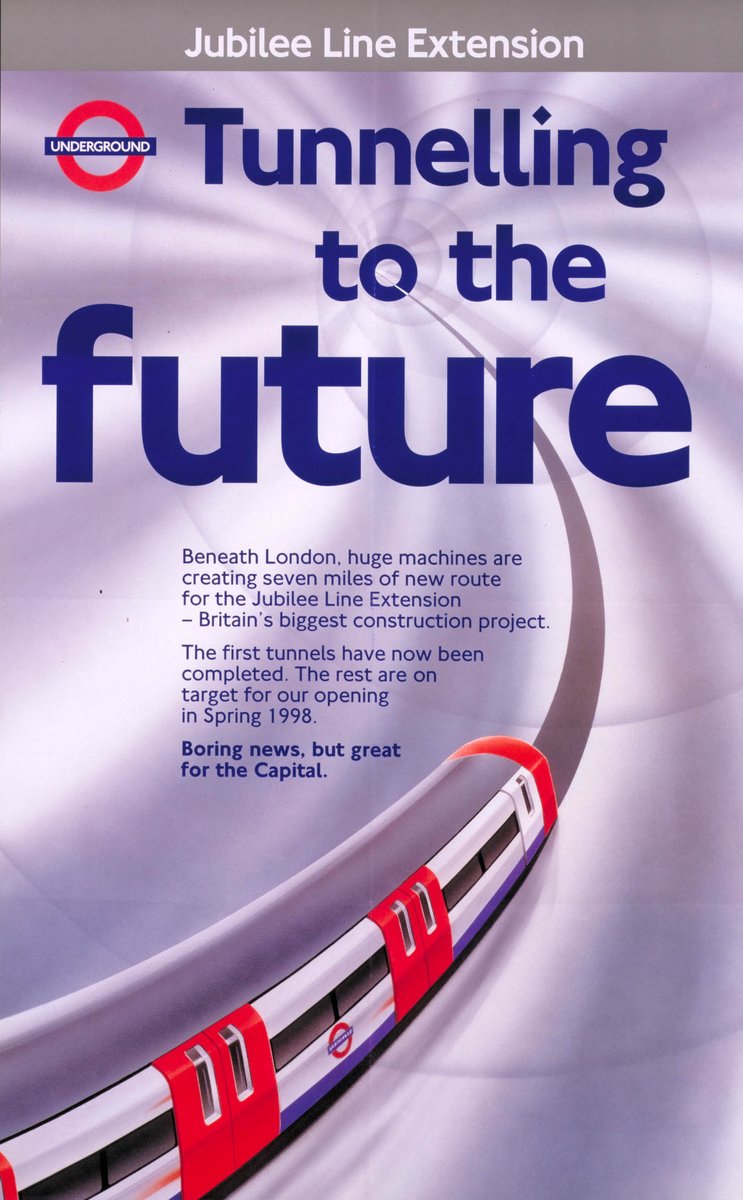 Tunnelling to the future poster circa 1996. Source: Twitter