Route 8a – Old Ford to London Bridge; Route 35 – Clapton Pond to Clapham Common; Route 37 – Hounslow to Peckham
This summer, thirty-five years ago, the London bus routes 8a, 35, and 37 were converted to one-person operation. Route 2 was also converted at the same time, and these routes were among the first batch of London bus routes to be converted in a programme that lasted nearly two decades. Part of the reason for the 'Beeching-style' cuts to London's bus routes was a disagreement between the government and the Greater London Council over ideology. The GLC desired more frequent and less expensive bus services, whereas the Tories, led by Margaret Thatcher, did not. The GLC's Fares Fair policy, implemented in 1981, was eventually challenged in court by Bromley Borough, another Conservative council, and the vast improvements that had begun were reversed, forcing the GLC to cut costs.
As a result fares had to be hiked and that in due course began the wholesale conversion of bus routes to one person operation as the GLC sought to seek a means of continuing to finance the London transport system at a time when ridership was dropping at a quite alarming rate. One can read more about the Fares Fair policy here and here.
The frequency of bus routes were decreased over time with some routes being discontinued. The next step was, to reduce operating costs even further, and a new organisation, London Regional Transport, was formed. Their mandate was to "privatise" London's bus services. The tendering process began in 1985. It is how the wholesale decimation of what were primarily Routemaster bus services began, for this was part of the legal duties LRT was mandated to put into action.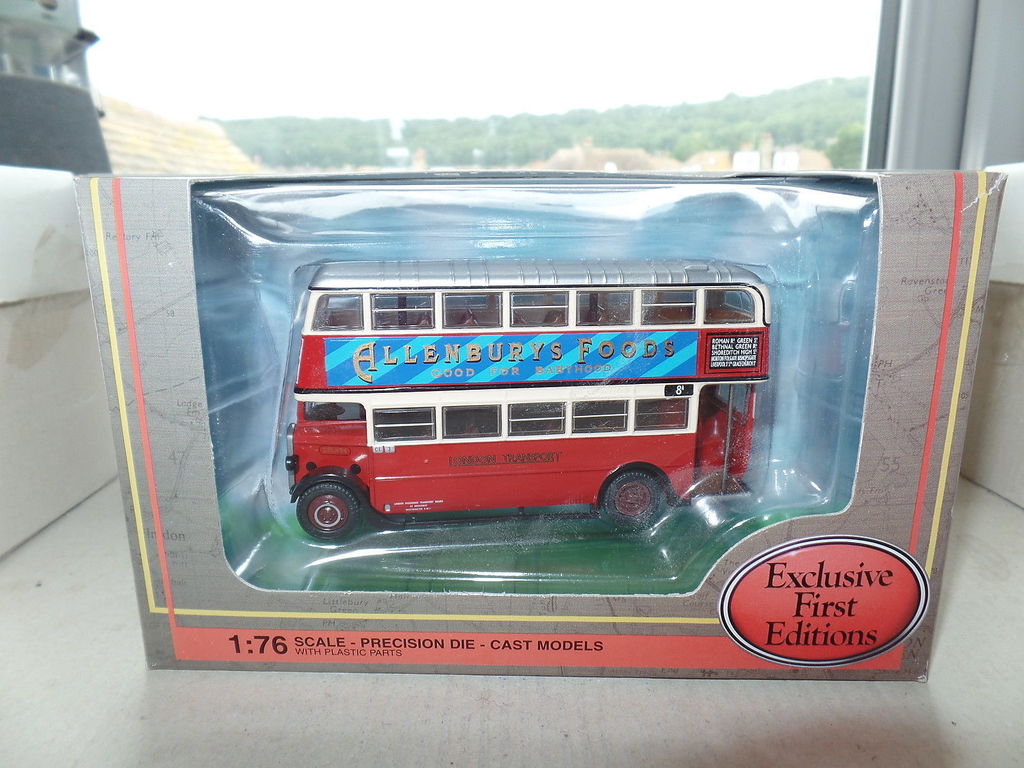 Route 8a proved to be a quite useful subject for model makers. This is EFE's edition of a STL on the 8a. EFE also made one for the 37! Source: Twitter
Route 2 was perhaps the biggest surprise of all, as it ran through the busy heart of London, but it demonstrated that no concessions would be made in terms of the services provided on London's bus routes. The withdrawal of Routemasters at the time had nothing to do with the issue of disability accessibility, which came later, but it would be a reason for more bus routes being converted, though the slow process was due to a dearth of fully accessible buses. That was a problem itself because few, if any, bus manufacturers had built accessible buses of any kind. In fact, it was up to London Regional Transport to start the process of sourcing and specifying some of the world's first accessible buses for its routes.
I covered Route 2 here, thus the main focus here is on route 8a, and briefly the 35 and 37.

Route 8a was one of those many London bus routes with a prefix. Today this is no longer the case, the usual preference being to give buses higher numbers instead, usually in the 200-400 range. Until perhaps the early 2000s London's bus routes had quite a number of prefixes, for example the 36 at one time had a 36a, 36b and 36c. The number two similarly, eg 2, 2a, 2b and 2c. The 8 route had its prefix too and that was the 8a.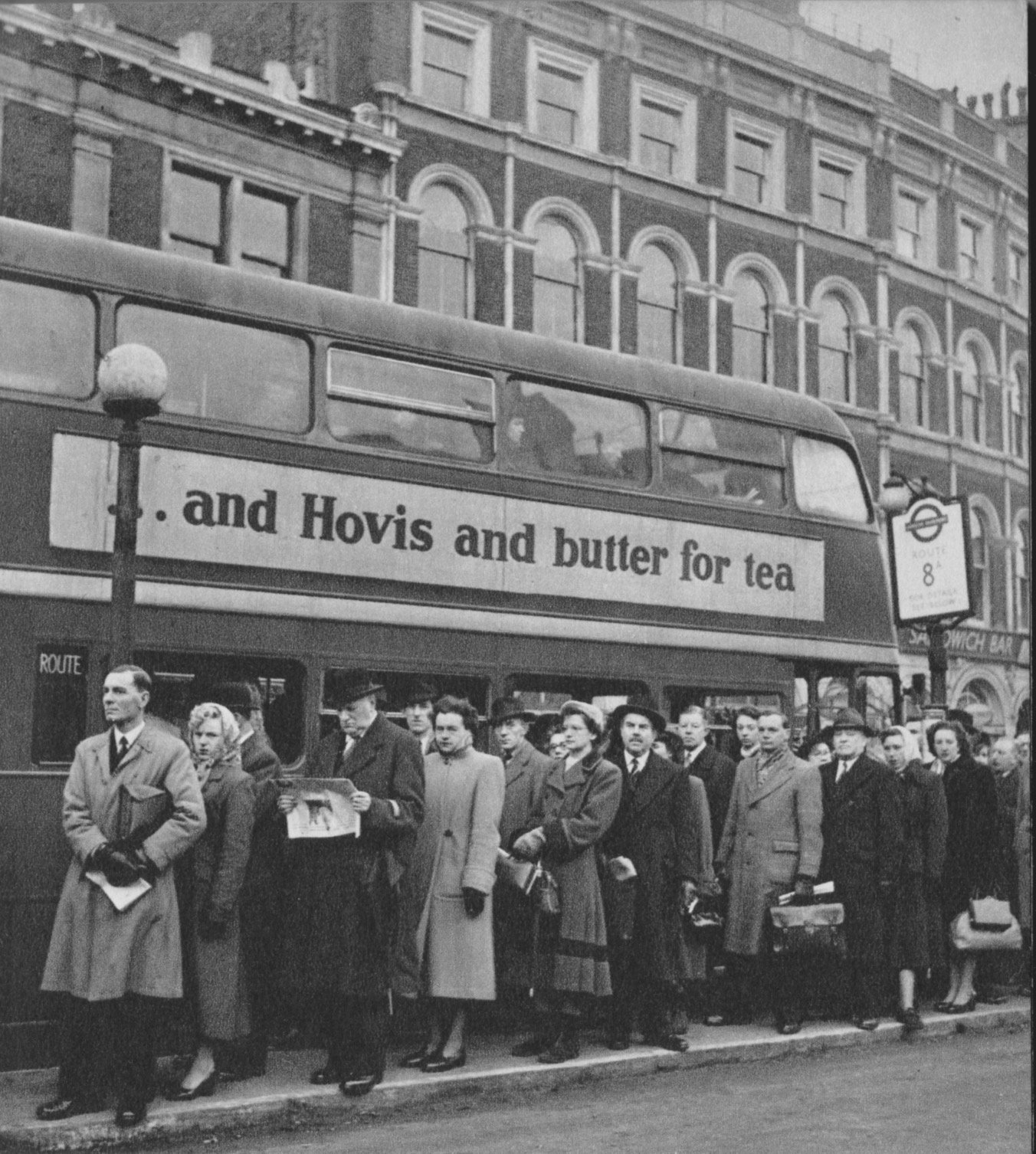 London Bus route 8a about 1954/1955. Photograph taken at London Bridge by Cas Oorthuys. Source: Twitter
Another view showing the same 8a stand at London Bridge. I'm not sure when the stands were reversed to operate in a clockwise direction. Source: Twitter
In June 1986 I took a number of pictures of the RMs/RMLs on the 8a's final day as a conductor operated route. Here's some of those! On that day in the evening peak session a substantial number of buses were being turned short due to problems, and that meant any 8a's spotted at London Bridge station were something of a scarcity.
Page from my album showing the 8a. As I detail, most 8a buses were terminating at Liverpool Street on the final day of services, due to what was likely availability issues (either not enough buses or not enough crew.) The final four or five services did however get through to London Bridge station.
RM1350 at London Bridge station on the last day. 22 June 1986.
The very last 8a to reach London Bridge station (indeed the final round trip of all) was RML 2690, seen here coming across London Bridge.
New bus times and pay as you enter vehicles to be introduced from 23 June 1986 on the 8/8a.
Route 35 has run between south and north London for many decades, it even extended to Chingford at one time. Now it only goes as far as Shoreditch. The southern terminus has always been Clapham Common until recently when it was extended a short distance to Clapham Junction. Full details of the route's history here. The route's buses were from garages such as those at Hackney, Ash Grove, Camberwell, Walworth and Stockwell. Leyton also supplied buses in the earlier decades.
Unidentified RM on the 35 heading across London bridge towards Clapham Common (Old Town.) 22 June 1986.
Full page from my album showing the 35 at Clapham Common Old Town (first two pictures.) The third shows a 35 at Clapham Common with 'Elephant & Castle' as the destination however the route blind shown is actually for the 68 route! The fourth is of an unidentified RM on 20th June 1986 heading north from Monument towards Liverpool Street. This bus is one of those based at Ash Grove, and that is why the destination reads 'Cambridge Heath, Ash Grove Garage.'
Route 35 paralleled that of the 8a between London Bridge and Shoreditch and also that of the 37 between Brixton and Clapham Common thus it was somewhat easier to photograph these three bus routes along their two commonmost sections. I didn't really get to curate much in the way of photographs in terms of these bus routes for my albums (which all the bus routes I have covered have their photographs sourced from) thus many photographs on these bus routes (and many others) remain uncatalogued in various boxes.
Route 37 was quite a long bus route stretching across much of South London. Today it doesn't exist having been split into three separate routes. The 37 however proved to be of much interest as it ventured through Hounslow, Isleworth, Richmond, Putney, Wandsworth, Clapham Junction, Clapham Common, Brixton, Herne Hill, Peckham Rye and Peckham, a wide variety of places, and all of which were microcosms of London in one way or another. Vehicles were usually provided by Hounslow, Putney or Peckham garages, although New Cross, Clapham and Stockwell garages too had allocations.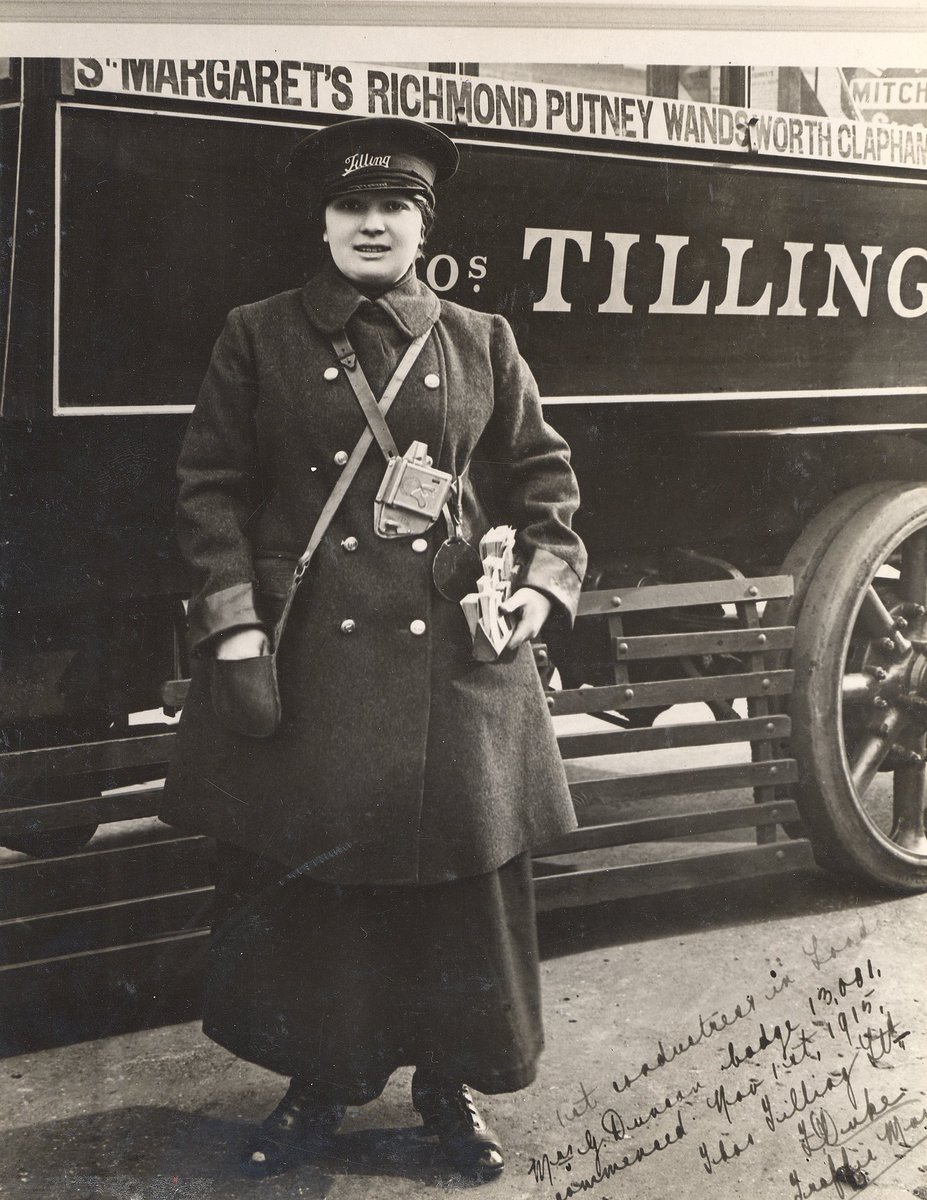 Mrs G. Duncan was London's first woman bus conductor when she started on the 37 in 1915. Source: Twitter
Richmond bus station in 1966 with RM1364 from Stockwell Garage on Route 37 and RM1811 on the 73. Source: Pinterest
I didn't see any RM's on the 37 during its final day. Services were without a doubt entirely in the care of crew operated Metrobuses. As my observations show, this had been the case since the beginning of May 1986 with RM use being progressively reduced. The only pictures I have of RMs on the 37 in its final months of crew operation were taken at the end of April 1986 as the next picture (as well as the colour feature image at the top of this page) shows.
RM1080 and RM299 at Hounslow bus station/garage on 27th April 1986.
Other posts in the series: